National Geographic Explorer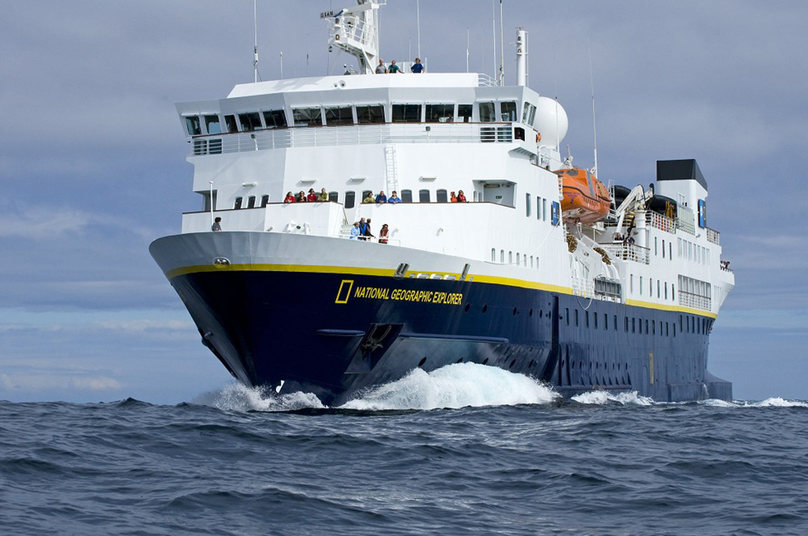 The Experience
Inaugurated in 2008, National Geographic Explorer is the world's ultimate expedition ship. The embodiment of the Lindblad Expeditions-National Geographic alliance, her design and equipment is the result of almost 200 years of collective expedition experience.
Originally built for service along Norway's coast as part of the famed Hurtigruten, or Coastal Express, her excellent maneuverability and just-right size made her a natural choice for addition to our fleet. Drawing on our nearly 50 years of pioneering expedition history and expertise, we completely redesigned and rebuilt her. Explorer is uniquely equipped with an ice-strengthened hull and advanced navigation equipment for polar expeditions; a roster of tools for exploration; and a well-appointed interior with vast expanses of glass for an unprecedented connection to the regions we explore. She provides a peerless expedition experience.
Explorer accommodates 148 guests in 81 cabins, including 13 cabins with private balconies, six spacious suites and 14 cabins specifically designed for solo travelers. At 367 feet with six decks, she is spacious and modern, with a variety of public rooms that offer startling views of the passing landscape. Friendly and informal, Explorer instantly fosters a welcoming environment where enthused and curious passengers share in exceptional experiences and enrichment.
Her public rooms include a dramatic window-lined library and observation lounge perched at the very top of the ship, plentiful observation decks (including easy access to the bow), and the forward facing chart room, offering a 24-hour beverage station. The spacious lounge is the heart of our expedition community, and is suited for spirited cocktail hours, informative presentations and our nightly tradition of Recap. Our dining room and adjacent bistro easily accommodate all guests at once for open seating dining.
While Explorer's interiors are certainly elegant, life aboard is always casual, with no need for formal clothing. And you'll find shipboard services like a state-of-the-art fitness center, laundry and public-area wifi make packing and traveling more
Start with our
vacation planner
so we can match you with our most suitable travel advisor. We do it all for you, air, car, accommodations, tours, you name, it in a seamless luxury vacation experience you will treasure for a lifetime.